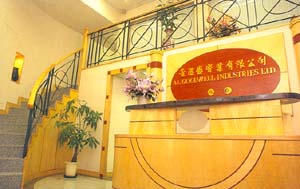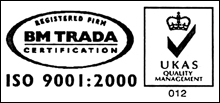 Established in 1986, AL quickly grew from a small sole proprietorship trading firm to an international manufacturer of powerful, exquisite, compact design, supreme quality and high performance Loudspeakers, Mylar Speakers, Condenser Microphones, Dynamic Receivers, Buzzers and Transducers.
As a leading manufacturer, our production network spread through 5 factories located at different provinces in mainland China, each of them having a total area of 15,000 sq. m. in production and engineering facilities. Strong R & D is implemented by our creative Engineering Team, consisting of 230 members, who are well prepared for all OEM projects. High accuracy equipment and instrument for testing our speakers' performance like Audio testing instrument of B & K from Denmark and the Anechoic Chamber Room provide an ideal audio environment in conducting these tests. At the same time we utilize Insulation Resistance Tester & Impedance Measuring Instrument specifically for testing loudspeakers, Signal Generator, Power Amplifier and Sweep Signal Generators in our strict Quality Inspection Procedures to keep our products maintain its international quality standard level. Under the supervision of our experienced Production Team and by using advance productive equipment and hi-tech machinery, our trained work force of 8,000 workers continuously and efficiently manufactures superior quality products.
| | | |
| --- | --- | --- |
| 1989 | - | Production lines of speaker, mylar speaker were completely set up in China. |
| 1991 | - | Company reorganized as AL Goodwell Industries Ltd. and the factory expanded to produce condenser microphones and receivers. A subsidiary company was founded as Component Supplies Company for trading of electronic components. |
| 1993 | - | The second factory was built for producing buzzers and transducers. |
| 1995-6 | - | Heavy investments on testing equipment and instruments. |
| 1998 | - | Attained ISO9002 international quality assurance certification. |

In the start of the millenium, we plan to expand our manufacturing facilities further and search for new global joint venture opportunities. All new existing customers of AL can continue to expect the same or even higher quality products, services and firm commitment well into the Twenty First century. The company's discipline and objective of constantly improving our products will certainly guarantee our continuous supply of exquisite, high precision, high tech products to satisfy the ever demanding market. At present, we are offering many configurations common in the electronic industry like Telecommunication, Audio, Computer, Multimedia, Television, Toys, Security System, Car Stereo, and Hi-Fi to international markets.



Applying for ISO14000.
Seeking for opportunities of joint venture, overseas agents and representative offices.
Investing heavily on R&D so as to provide higher quality products and services to all our customers.
Our R&D department is running a full-scale research and product development into the popular world market trend of slimmer, thinner, and micro components for telecommunication industry.